(Bloomberg) — PetroChina Co., the country's biggest oil and gas producer, signaled it's looking to join a wave of global energy deals as crude's collapse makes it the right time to buy and sell assets.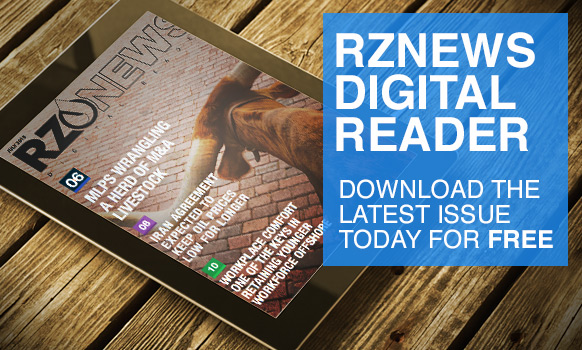 "Low crude prices are a good opportunity for acquisitions," Wang Dongjin, the company's president, said at a briefing on Thursday after it reported a 63 percent slump in profits during the first half of the year. "Timing is really important now. We have been tracking some assets for a while and are waiting for the time to come."
Oil's collapse to a six-year low has prompted a wave of acquisitions across the energy industry. Three of the last five quarters have exceeded $160 billion in deal volume, surpassing even the late 1990s, a period when many of the world's largest energy corporations were formed, according to data compiled by Bloomberg. While China's big three oil companies have sat out this latest round, China Petroleum & Chemical Corp. also said Thursday it's seeking overseas assets, signaling that at least two of them are now ready to join the spree.
PetroChina is in talks with some international oil companies to swap assets, especially in North America, Wang said, without elaborating. The act would save transaction fees and allow the explorers to achieve better economies of scales in a low crude price environment.
"Hopefully we will have something big to announce soon," Wang said.
Global Oversupply
While the fall in prices is presenting an opportunity for deals, it's been a drag on profits as the company depends on exploration and production for most of its revenue. Crude has tumbled as producers sustain output to protect market share, worsening global oversupply amid concern that demand growth from China is stalling. Brent, the benchmark for about half the world's crude, averaged about $59 a barrel in the first half of the year, down 45 percent from the same period in 2014.
PetroChina plans to produce more than 120 billion cubic meters of natural gas from conventional and unconventional sources annually in China by 2020, Wang said at the briefing. Conventional gas output in 2020 will reach as much as 90 billion cubic meters, while shale output from Sichuan will reach 10 billion cubic meters, Wang said. Tight gas output, also considered an unconventional resource, will stabilize at 30 billion cubic meters a year by 2020.
Natural gas will be a major profit contributor for PetroChina in the five years to 2020 as crude languishes, Wang said.
Pipeline Spinoff
Spinning off pipeline assets from state-owned energy companies is the right direction, he said.
Petrochina's state-owned peer China Petroleum & Chemical Corp. has received a draft of the spin off plan from the country's economic planner, Chairman Wang Yupu said in a separate briefing Thursday, without giving details.
PetroChina's pipeline assets could be worth as much as $300 billion, according to an estimate by Neil Beveridge, a Hong Kong-based analyst at Sanford C. Bernstein. Bloomberg first reported the spin off plan in May.
PetroChina's net income dropped to 25.4 billion yuan ($4 billion) in the six months ended June 30 from 68.1 billion yuan a year earlier, the Beijing-based company said Thursday in a statement to the Hong Kong stock exchange. The average of three analysts estimates compiled by Bloomberg was a profit of 30.3 billion yuan.
'Tougher Competition'
"The global oil price is likely to keep fluctuating at a low level," the company said in its earnings release. "The growth of domestic demand for oil and gas will slow down and the market competition will get tougher."
The Bloomberg Commodity Index of 22 raw materials fell to a 16-year low this month and is down 17 percent this year as a glut of raw materials from oil to iron ore meet cooling demand from China, the world's biggest consumer of energy, metals and grains.
PetroChina's domestic rivals were also struck by oil's fall. Cnooc Ltd.'s first-half income dropped 56 percent, while the decline at China Petroleum, Asia's biggest refiner known as Sinopec, was softened to 22 percent because of better fuel- making margins over the period.
–With assistance from Sarah Chen in Beijing.